It takes less than 3 minutes to apply for the ECO4 grant, all easy steps have been explained in video, you can apply by watching the application process, after the application, our assessment team will assess your eligibility and the property's eligibility. If you fall under the criteria of approval, then you will be contacted via email or phone number.
Trusted Installer
ECO4 application form
First step is to select whether you are homeowner or tenant, grant is available for both homeowner and tenant.

In the second step, you have to select at least a single benefit which you are taking, grant is for those households who are on benefits
In the third step, you have to provide all the house details like walls, type and which measures you want in the grant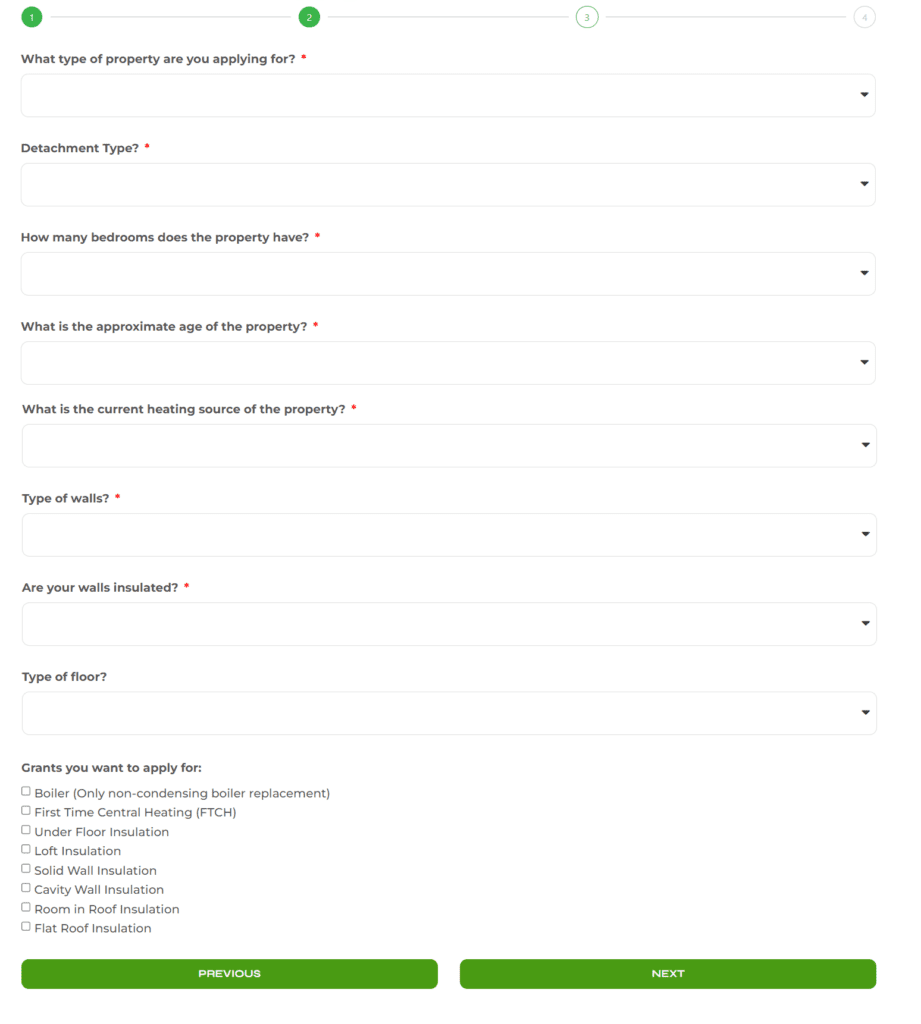 In the forth step, provide the necessary information about the applicant.